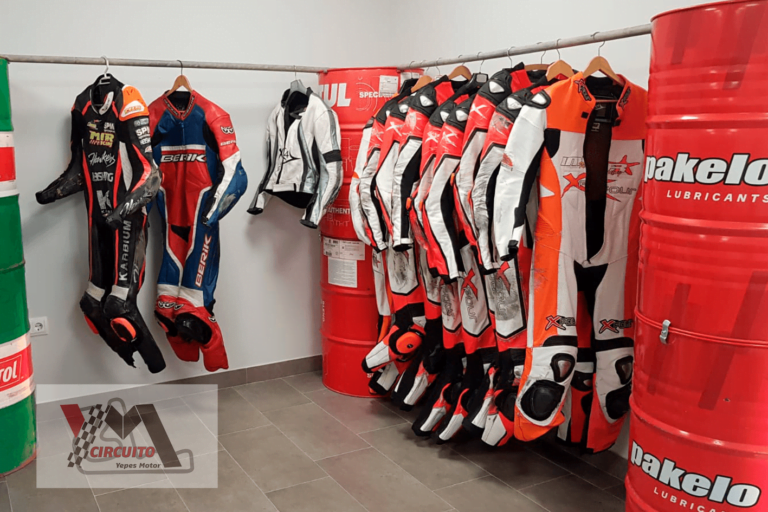 We have a wide collection of suits, helmets, boots and gloves so you can enjoy your experience on the circuit.
We have suits made of cowhide, and with the maximum security protections so that you can enjoy your experience without taking unnecessary risks.
Recommendations and good practices of use.
In order to make good use of the rental material, it will be necessary to make a deposit of €30, which will be returned in full, once the activity is over, as long as the equipment has been used appropriately and has not suffered damage.
For good care of the rented equipment we recommend:
Do not tie the suit at the waist, since by doing so, you can force the zipper, breaking it.
Keep the toe of the foot on the footrest. In this way you will avoid that when the motorcycle lies down, you rub the boot on the asphalt and it is damaged.
Similarly, avoid dragging the sole of the boot or the heel during braking.
Finally, always place the helmet on flat surfaces, and avoid leaving it on the handlebars of the motorcycle or on the seat, where it is easy to fall to the ground and be damaged.
All these tips will help you enjoy an unforgettable day and that you can use safe equipment in perfect condition for you.
| Equipment | Cost |
| --- | --- |
| Get in touch beforehand to find out if we have your size. | 50€ full day. |