If you have a pit bike, pit motard, supermotard, kart or similar and want to access our circuit, below we indicate the rates with which you can access it.
| Track access fee on weekdays | Track access fee on weekends |
| --- | --- |
| Tuesday, Wednesday, Thursday and Friday* | Saturdays and Sundays |
| €30 (€25 members) – 8 rounds of 20 minutes | €40 (€30 members) – 8 batches of 20 minutes |
* As long as it is not a holiday.
Track hours: From 09:00 to 18:00.
Closing time: 20:00
In addition, you have the possibility of becoming a member of our circuit and get discounts on your rides.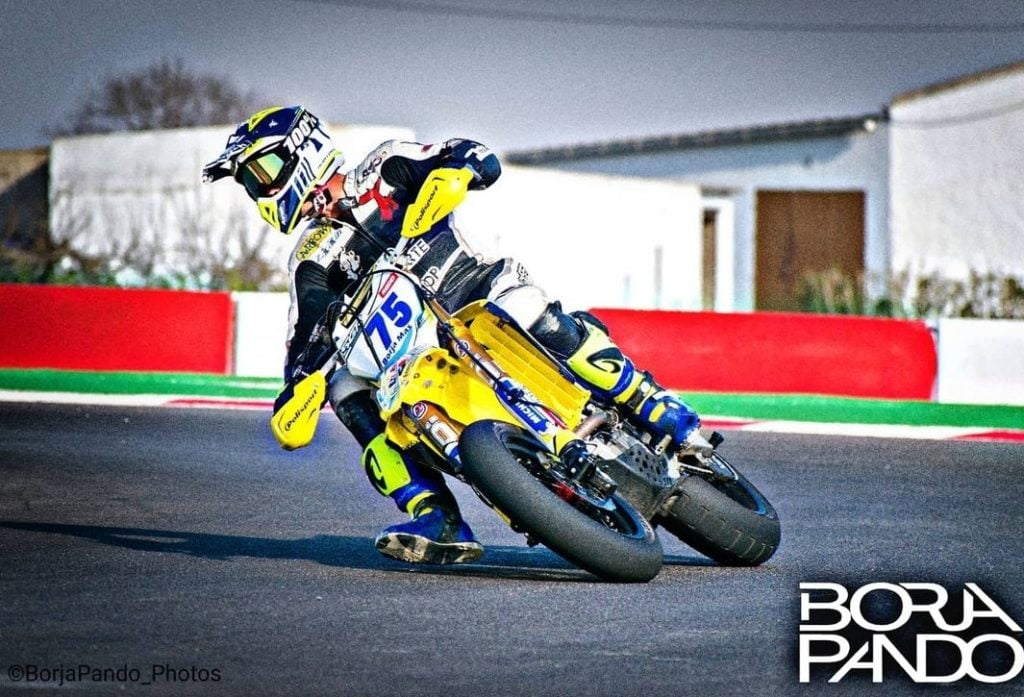 Track regulations
Keep in mind that in addition to the cost of access to the track, if you do not have it, you will have to purchase an individual or annual accident insurance. Here you have all the details.
It is mandatory to access the track with a helmet, suit (leather recommended), gloves and boots. If you don't have, you can rent the equipment with us.
In addition, you must carry protections on your motorcycle on the footrests (Nylon preferably), and any container that can spill gasoline and/or oil on the track.
Exhausts without mufflers / dbkillers are prohibited, according to the 2020-2021 regulations. They may not exceed 95 decibels.
Outside the track, the maximum speed allowed within the circuit enclosure will be 20km/h.
Within the area designated for parking, the circulation of vehicles accessing the track is not allowed, as it is not under the protection of compulsory accident insurance.