The circuit is located in the Paraje de Casas Blancas, 140 in the town of Sucina (very close to the municipality of San Javier) in the Region of Murcia.
We have a lot of services, in a very close distance, not bigger than 10kms: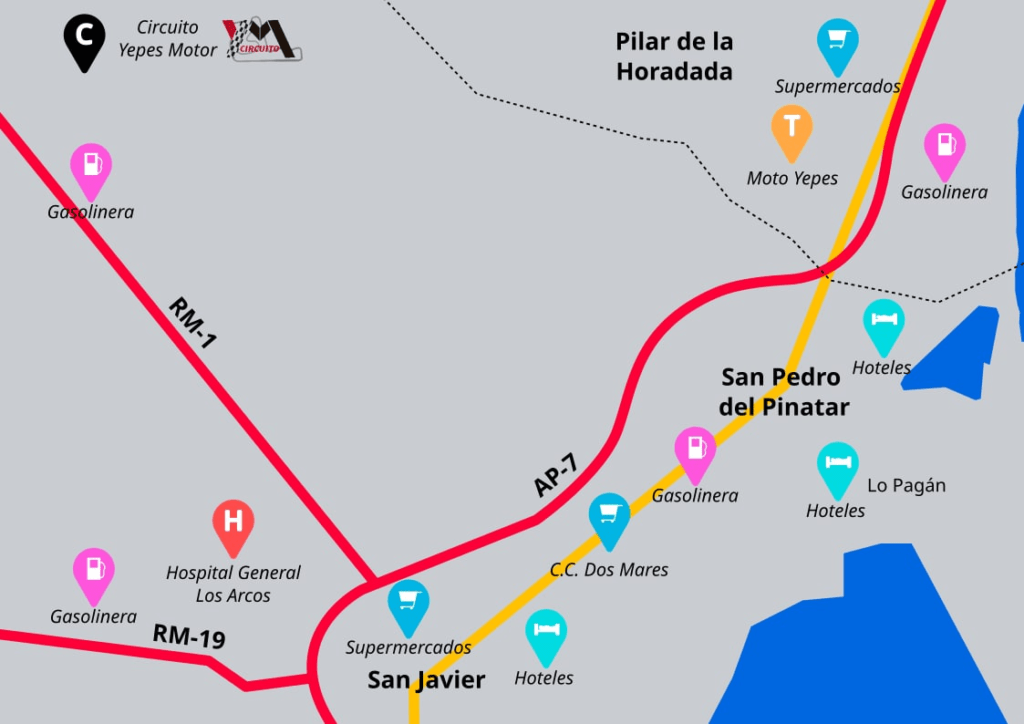 Hotels, restaurants and bars.

Ask us about the best hotels where you can stay and get discounts!

Shopping centers.

Buy, everything you need in Dos Mares shopping center and enjoy your time here!.

Pharmacies and Hospitals.

Don't worry, in case you need health assistance, we have the main hospital in the area, Hospital General Universitario Los Arcos very close to our circuit!

Motorcycle workshops.

Do you have any issue with your motorcycle? We offer you a complete workshop service to fix and repair any problem you have with your motorcycle.

Beach and relax area.

Not everything can be motorcycles! You can enjoy amazing beaches and relax areas in just 5 to 10 minutes of distance!
Below we provide the location on Google Maps so you know how to get here.
If you wish to contact us, you can do so through our customer service telephone number +34.649.20.84.56.
Also, you can send us a Whatsapp to our phone, which we will answer as soon as possible.