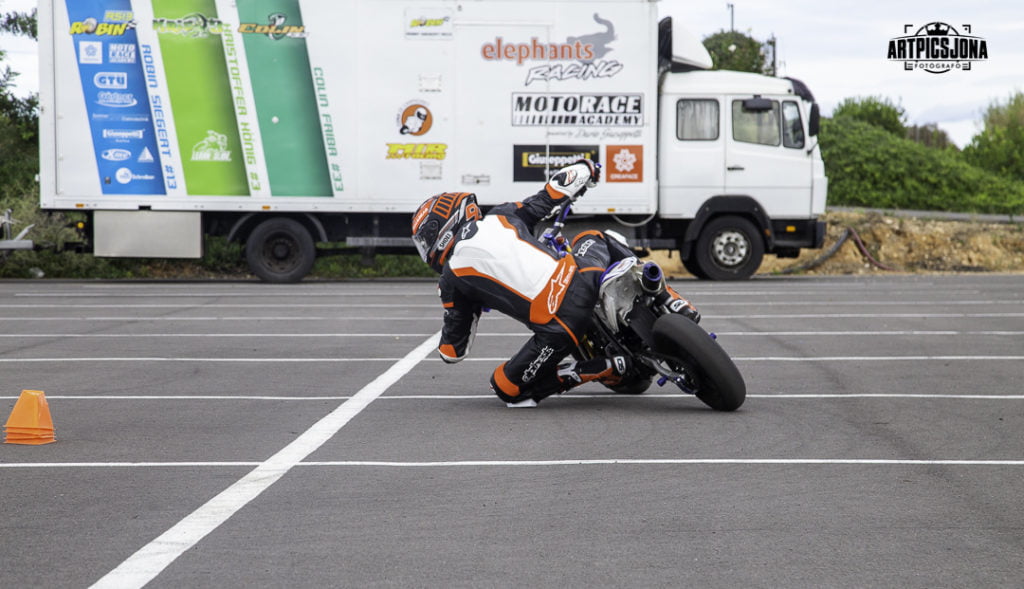 Do you want to get started in the world of pit bikes? Would you like to take a step forward in your riding by enjoying a day of practice on our circuit?
At the Yepes Motor Circuit we offer you a unique initiation experience to pit bikes that includes:
IMR 90cc motorcycle rental with mechanical service at all times. (you can bring your motorcycle if you prefer and save part of the cost)
Monitors with track experience who will help you take the steps you need.

Theoretical lessons in the classroom and practices in a closed circuit.

Several accesses to the track where you can put into practice what you have learned in a closed circuit.

A large bottle of water.

Unlimited accident insurance.
What will you get after completing the course?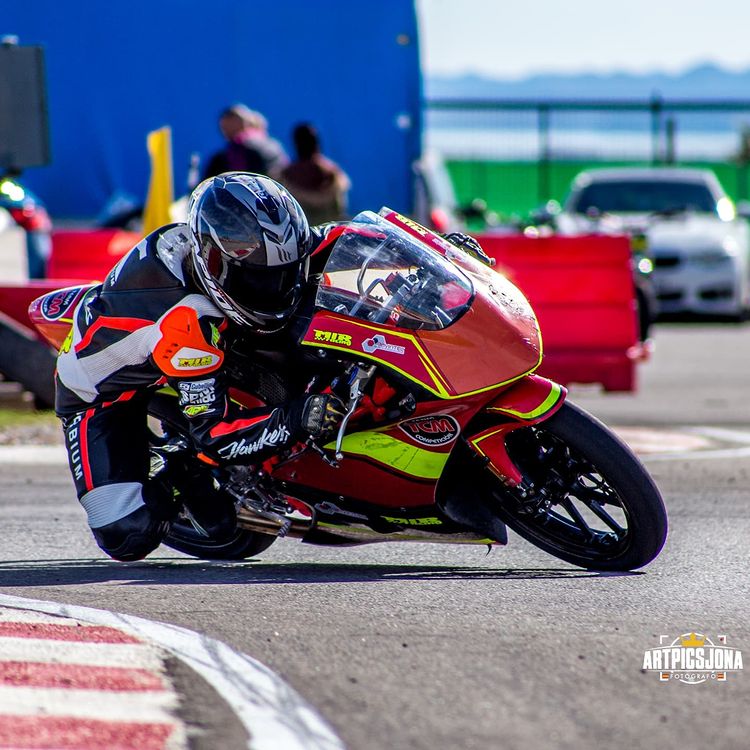 The activity is focused so that all those who have never ridden a pit bike or who have little experience on it, take a step forward in their riding.
We want you to feel comfortable riding the bike, to increase your safety and confidence on the bike and to feel that you are capable of doing more with less effort.
After completing the initiation experience, if you have a street motorcycle, you will feel that you have increased your safety with it, and you have more tools to ride more comfortably.
What is done at the course?
Theoretical training in the classroom on how to ride a pit bike, and good practices and tips to follow on the track.
Exercises on braking, corner entry, leaning and corner exit on a closed track with cones, where you will see how your confidence increases rapidly.
Outings to the track, where you can practice looking exercises, positioning on the bike, and how to overtake.

The duration of the event is approximately 4 hours.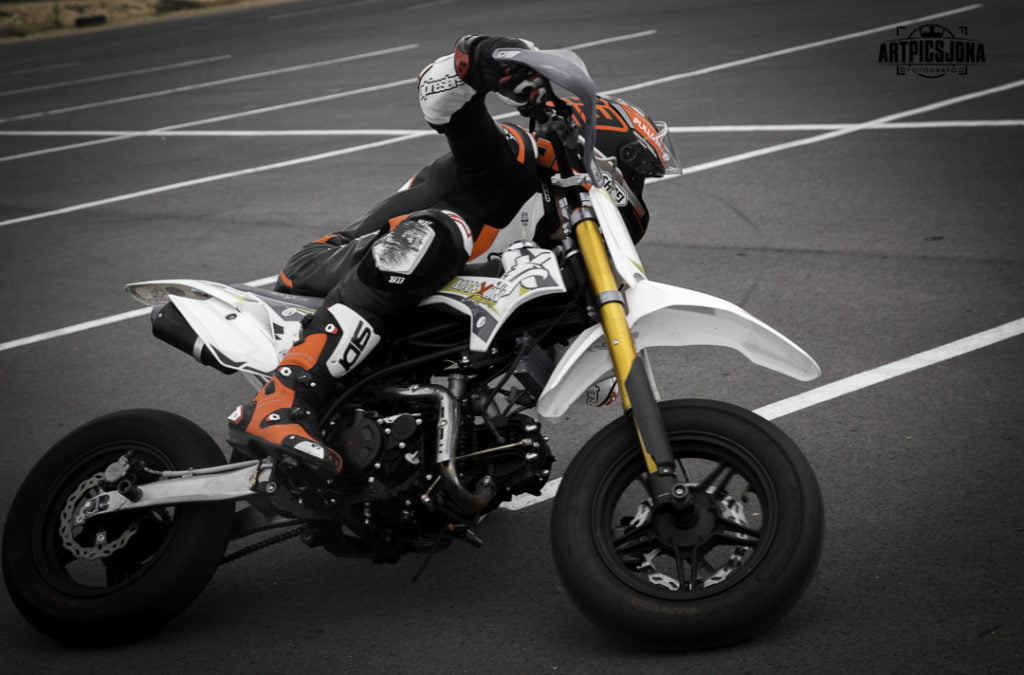 How much does the course cost? How can I sign up?
The cost of the event is €150 if you have your own equipment and rent a motorcycle. If you have your own motorcycle (pit bike), the cost is reduced to €100 and you can also continue riding after the end of the course.
If you do not have a suit, we will provide it to you along with the helmet, boots and gloves, and we will rent it all for €25 more, depositing an additional €30 deposit that will be returned in full once the activity is over, as long as when the equipment has been used properly and has not been damaged. Check with us if we have your size.
To sign up, you must contact us at 649.20.84.56. where we will reserve your place.
Is there a minimum requirement?
You must be at least 14 years old. It is not necessary to have a driving license but you have to know how to ride a motorcycle, even basic notions such as maintaining balance, accelerating and braking.
And what happens if it rains that day?
If the event cannot be held due to weather conditions, do not worry, we will post it on a new date.